In 2019, a whole new year, Asia's highest level competition, Asia Road Racing Championship (ARRC), is more radical and worth seeing.

In addition to the original UB150 (Underbone 150 cc), AP250 (limited Asia Production models), and SS600 (SuperSports with medium-weight engine), the eye-catching class ASB1000 has also joined the ARRC.
The team using DUCATI V4R to participate ASB1000 competes with strong opponents.
The rules have also been revised in 2019. In order to train young players, the age of riders who participate the SS600 class is limited to 25 years old. More worthy of attention is the highly competitive AP250 which fully adapts the Spec ECU from aRacer. However, this is not the first time that aRacer has been officially designated as an official ECU manufacturer. In YAMAHA Taiwan, Malaysia, Thailand and HONDA Indonesia, Philippines and other places, aRacer is designated as the only ECU manufacturer for Unified specification competitions.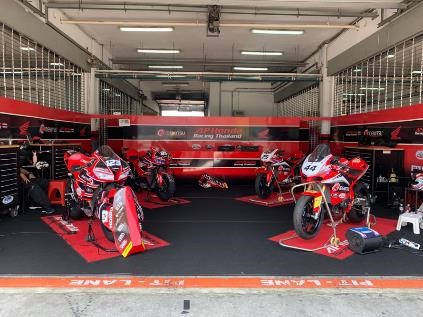 The SS600 class is limited to riders who are under the age of 25.
aRacer is the only ECU supplier for the AP250.
Under the new rules and new classes, ARRC is more worthy watching than ever. The first stop of the Championship started at the Sepang International Circuit, Malaysia, and the first class to compete is UB150.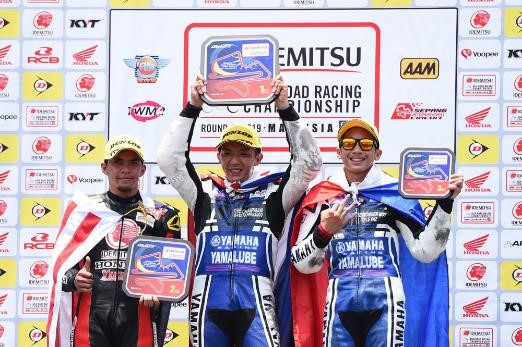 The Podium of Race 2 of UB150.
The UMA Racing Yamaha Philippine Team which used YAMAHA Exciter to compete won great successes at the beginning. In two different competitions, wild card rider Mckinley Kyle Paz and teammate Fernando Masato became the first players to cross the finish line, and helped the team to earn 50 points. The SCK Rapido Hi Rev Honda Racing Team (in 2019, it changed its name to the Hi Rev SCK Honda Racing Team), which was the number one team last year, didn't do very well and ranked at the sixth place.
A modified car based on Exciter.
The Ranking of UB150
Race 1
NO1: UMA Racing Yamaha Philippine Team
NO2: Team One for All
NO3: UMA Racing Yamaha Philippine Team
Race2
NO1: UMA Racing Yamaha Philippine Team
NO2: Yuzy HONDA Racing
NO3: UMA Racing Yamaha Philippine Team
AP250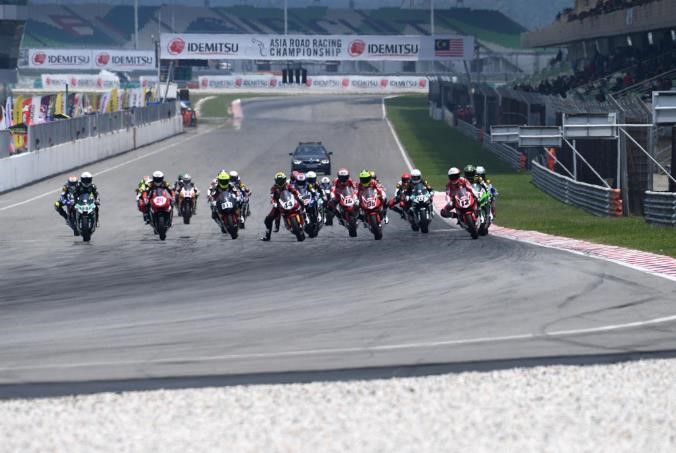 In 2019, AP250 of ARRC was very Intense competition.
The top-notch riders of AP250 are very competitive. Although Manual Tech KYT KAWASAKI Racing did not win the two races, Indonesia's Andy Muhammad Fadly who has a calm driving style scored 20 points in both Race 1 and Race 2 and made himself temporarily rank the first place. For Taiwan racing fans, It is worthy of attention that there are two riders representing Chinese Taipei participating AP250, Liu Junmei
& Chiou Ke-Lung. In this round of competitions, only Chiou Ke-Lung ranked the last position of the points area and scored one point, and Liu Junmei did not score any points. However, Taiwan's players have left their marks in international competitions, I think that this definitely requires great encouragement and full support.
Taiwanese rider Liu Junmei representing Chinese Taipei and aRacer's staff Xiaojiang.
Technicians are adjusting the racing motorcycle of Taiwanese rider Chiou Ke-Lung.
The Ranking of AP250
Race1
NO1: ASTRA HONDA Racing Team
NO2: Manual Tech KYT KAWASAKI Racing
NO3: ASTRA HONDA Racing Team
Race2
NO1: A.P. HONDA Racing Thailand
NO2: Manual Tech KYT KAWASAKI Racing
NO3: ASTRA HONDA Racing Team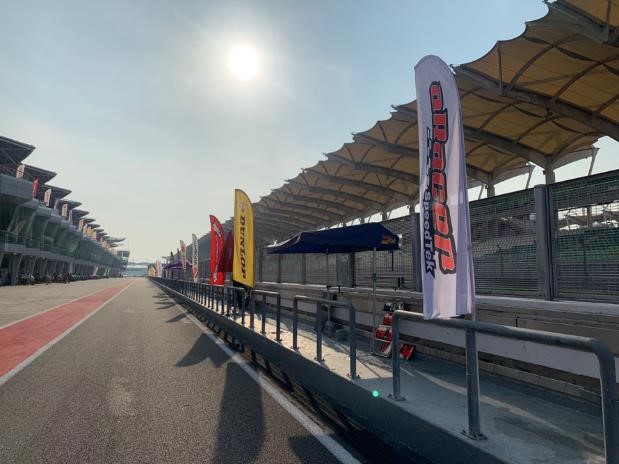 Another pride of Taiwan is aRacer, its logos and flags are all over the racing circuit, representing Taiwan's excellent products in the motorcycle racing industry.