The highest level competition in Asia, Asia Road Racing Championship (ARRC)




The highest level competition in Asia, Asia Road Racing Championship (ARRC), has held the first game at the Sepang Circuit, Malaysia. Last year, there were only three classes in the competitions, including UB150, AP250 and SS600, but this year ASB1000 was added. We hope that ARRC can train more young riders and make ARRC the best springboard for them to challenge the European League, World SBK or MOTOGP. And this time we also followed the aRacer team to ARRC.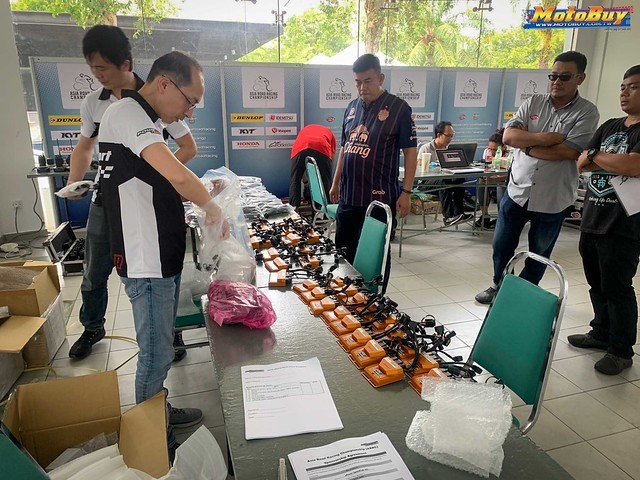 This year, for UB150, AP250 and SS600, in order to provide a fairer and more complete ECU configuration, ARRC has stipulated that the modification part of ECU is provided by aRacer. Due to the uniform specification, aRacer is also more diversified in ECU development, especially for the four major Japanese manufacturers whose motorcycles have engine displacement from 250cc to 550cc.
In addition to MOTOGP, the highest level competition, whose unified ECU is from Magneti-Marelli and MOTO3 whose unified ECU is from DELLORTO, and then the AP250 class of ARRC which is affiliated with FIM has a unified ECU. These competitions all use uniform ECUs on different brands of motorcycles.
In the past few years, aRacer has often been a designated ECU manufacturer for the unified specification competitions. aRacer ECU is used in YAMAHA Taiwan, Malaysia, Thailand, Indonesia, Vietnam, Honda Indonesia, Philippines and India.
The highlight of the ARRC is of course the different motorcycles used in AP250 class, including Honda CBR250RR, Yamaha R25 and Kawasaki Ninja 250 which are all very common in Taiwan.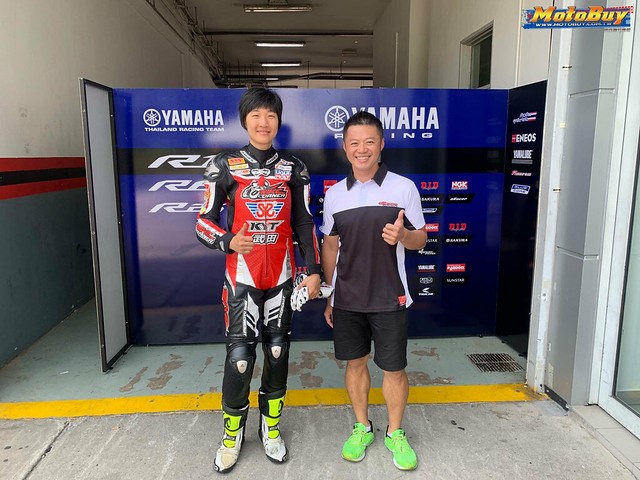 (
image from United Oil Racing Team
)
This year, both Chiou Ke-Lung of the United oil racing team and champion player Liu Junmei who joins Indonesian Bike Corner SYS KYT team represent Taiwan to compete in ARRC. This is the starting point for Taiwanese players to challenge international competitions.
At the first stop, there are 25 motorcycles participating AP250 class. Furthermore, AP250 fully adopts aRacer's Spec ECU.
Just like Scooter which is very popular in Taiwan, Underbone is very popular in Southeast Asia, and there are also many local competitions held. At the first stop of 2019 ARRC, 35 motorcycles which participated the UB150 class were equipped with aRacer ECU. Nearly 90% of the penetration also shows the high level of adjustment and expansion features of aRacer ECU.
aRacer ECU can bring out the powerful performance of the engine and have a variety of professional expansion modules. Almost as stable as OEM, this makes aRacer ECU stand out and become the SPEC ECU of ARRC, Asia's highest level competition.
The aRacer team was all involved in the opening of the ARRC, and guide and assist all the teams to adjust the motorcycles and have brilliant results in this international competition.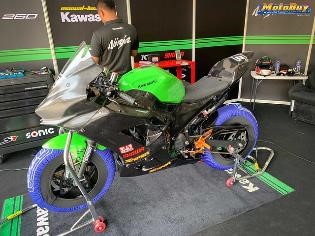 The expansion of the racing module is the most needed auxiliary for many teams, including the racing module, GPS and other equipment. This makes the calculation more precise and easy to understand, and it is easier to adjust the motorcycle.
The top three of AP250 are YAMAHA R25, HONDA CBR250RR and KAWASAKI NINJA 250.
This year you can find commercially available beasts with engine displacement over 1000 cc participating ASB 1000 class. This one right in front of your eyes is YAMAHA YZF-R1M.
The rare DUCATI V4R also appeared in the Philippine team. The battle of speed beasts seems a trend leading in ASB1000 of ARRC.